Welcome to Peca Products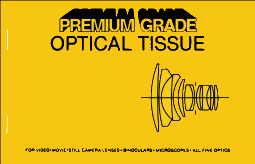 Peca Products is proud to be part of the ever-changing optical industry. Beginning as just a manufacturer of lens cleaning tissue and fluid, Peca Products has grown to include over 300 items in 30 different product categories sold worldwide. Peca Products has extended its business over the years and now caters to the medical, optical, office supply, sporting goods, forensics, photographic, and sewing machine industries. With numerous privately-labeled products, trademarks, and patents, Peca Products has developed into a company that can meet the diverse needs of numerous businesses. To purchase our quality products, please visit cleanoptics.com or contact us for more information.
Additional information about lens tissue types and bricks is available at www.lenstissue.com
For information on our Infrared and UltraViolet Filters, please visit our website www.ir-uv.com
Details about our DNA Documentation Systems is at www.pecascientific.com
Filters and boosters for rifle scopes can be found at www.scopeacc.com
Contact Us
471 Burton Street, Beloit, WI 53511
1.800.999.7322
dennis@pecaproducts.com
Monday-Thursday: 8-4:30
Friday: 8-Noon
Saturday, Sunday: Closed
Return Policies
Peca Products will accept product returned within 15 days of shipment with prior approval. Returns must be in original packaging and suitable for resale. A 15% restocking charge will be applied.
Find Us here: