Dust Pro Canned Air
"Canned Air" High pressure duster
OZONE-SAFE DUSTING
100% Nonflammable and 100% Ozone Safe.
Contains No CFC's
Triple-filtered For Maximum Purity Of Less Than 0.2 Microns.
Cleans:
Digital Cameras
Scopes, Spotting & Rifles
Computer keyboards and screens
Office Equipment
Cell phones
Video Equipment
Firearms & reloading equiptment
Lab Instruments & Microscopes
Sewing Machines
Convenient sizes:
DP-402 2½ oz. Pocket Size
DP-405 4 oz. Travel Size
DP-503 8 oz. Acc-u-sol
DP-504 8 oz. Type III Refill
DP-512 12 oz. Acc-u-sol
DP-612 12 oz. Type III Refill
Type III Refills and Trigger Valves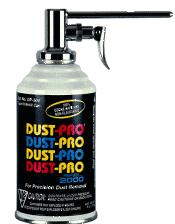 Type III refills are for use with the Peca Products Inc. Techni-Valves Cat. #TV-301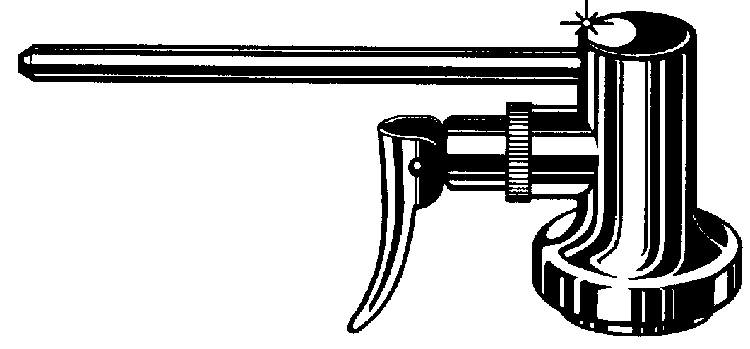 Patented bell housing conforms to the contours of your hand giving you smooth handling.
Chrome plated brass construction
Valve can be removed at any time without loss of dusting gas, giving you the safest system available.
Extra long 3½" nozzle for hard to reach areas.
No mounting clip needed.
The TECHNI-VALVE™series fits all Type III ozone -safe refill cans.
Contact Us
471 Burton Street, Beloit, WI 53511
1.800.999.7322
dennis@pecaproducts.com
Monday-Thursday: 8-4:30
Friday: 8-Noon
Saturday, Sunday: Closed
Return Policies
Peca Products will accept product returned within 15 days of shipment with prior approval. Returns must be in original packaging and suitable for resale. A 15% restocking charge will be applied.
Find Us here: